Identifying the Key Characteristics, Competencies, Benefits, Barriers and Enablers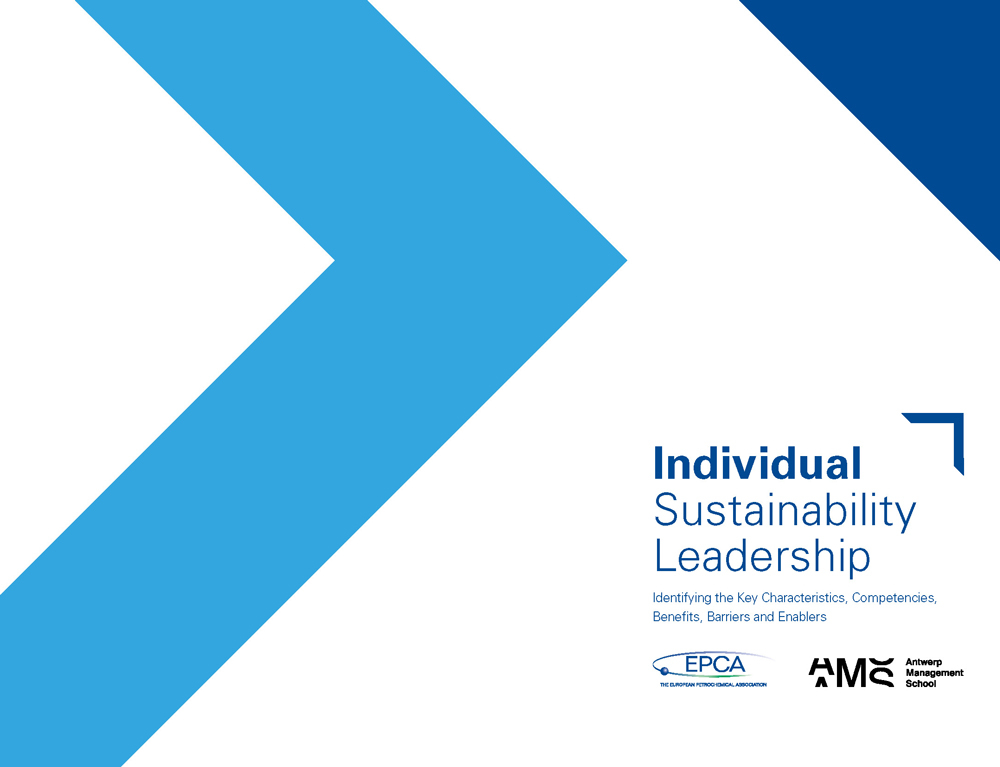 In 2019, EPCA and Antwerp Management School teamed up to explore in depth the nature and value of individual Sustainability Leadership, a concept that lies at the intersection of Purpose and Talent.
Business, including the Petrochemical industry, is a key player in addressing the current global economic, cultural, social and ecological challenges and in achieving the United Nations Sustainable Development Goals (SDGs). While Corporate Sustainability Leadership has been widely analysed, with several organisations specialising in ranking companies on their environ-mental and social performances, the EPCA Talent and Diversity Inclusion Council (TDIC) wanted to focus on the Human factor and Talent dimensions. Our objective was to highlight the crucial role that professionals can play in helping to both formulate and execute the Sustainability strategies of their respective organisations.
The research is aimed at defining and illuminating those key characteristics and competencies that make for individual sustainability leadership as well as the organisational and employee benefits that this kind of leadership brings. It is based on two elements; a literature review and a series of 15 in-depth interviews of sustainability leaders, both from EPCA member companies as well as other sectors.