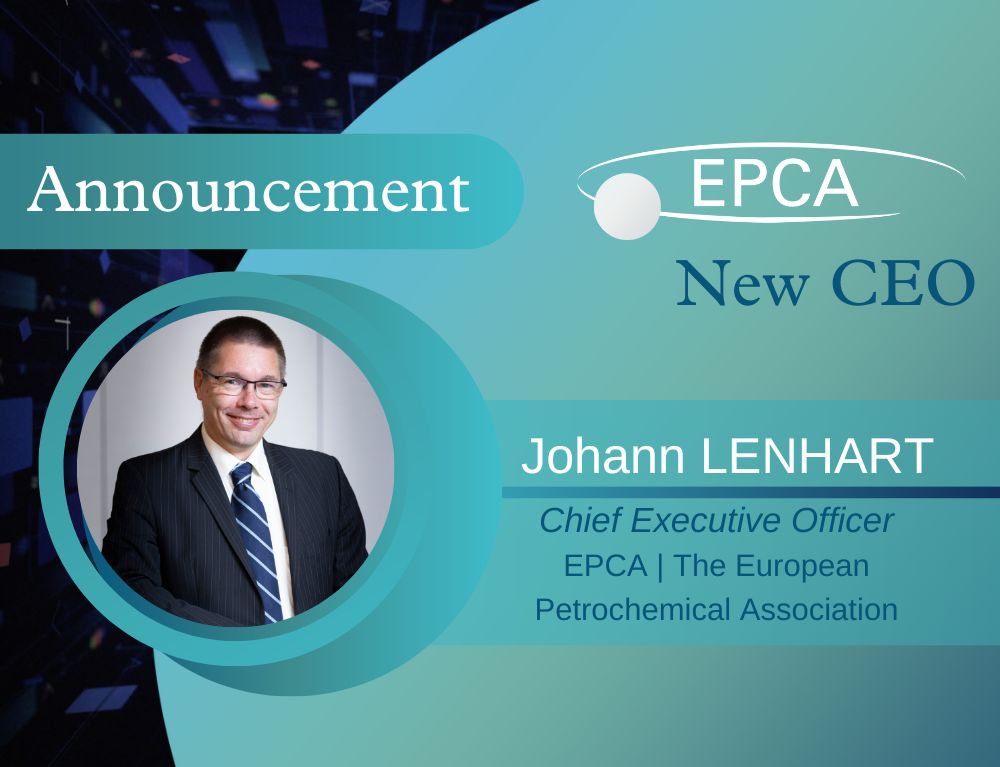 EPCA announces Johann Lenhart as its new Chief Executive Officer
The European Petrochemical Association (EPCA) Board of Directors is pleased to announce the appointment of Johann Lenhart as Chief Executive Officer, who succeeds Caroline Ciuciu.
Hartwig Michels, EPCA President and BASF Petrochemicals President, commented:
"We are proud of our highly skilled staff throughout EPCA's secretariat and their accomplishments in challenging times. The Board and I are confident that with this new appointment, EPCA will be well-positioned to continue executing our strategy to create a lasting impact on our industry. We wish Johann great success in his new position."
Johann Lenhart joined EPCA more than five years ago managing the Annual Meeting logistics and accommodation arrangements. He held various positions in different countries before moving to Belgium and joining EPCA.
"I am pleased and excited to accept the position as CEO of this well-established and well-loved organization. My goal is to build upon the successes it has achieved over the past 50+ years. EPCA will strive to maintain its high standards in event management while also strengthening its operations for future success. I am confident that we will be able to achieve great things together." says Johann Lenhart
For additional questions, please contact:
Johann LENHART
The European Petrochemical Association - EPCA
Chief Executive Officer
Johann.Lenhart@epca.eu
Tel: +32 2 741 86 60