Richard Roudeix of LyondellBasell is EPCA's new President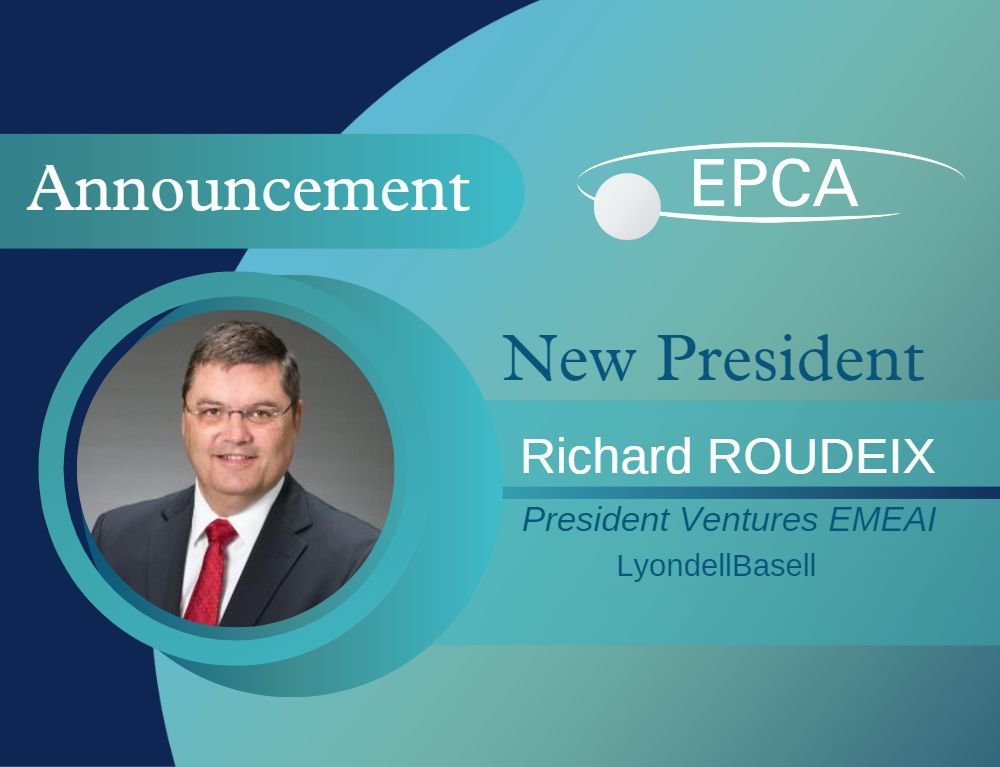 Richard Roudeix, President Ventures EMEAI for LyondellBasell, is EPCA's new president.
Richard Roudeix, President Ventures EMEAI at LyondellBasell has been appointed as the new President of the European Petrochemical Association (EPCA), succeeding Hartwig Michels, who has led the organization since 2020.
Outgoing EPCA President Michels praised Roudeix's instrumental role as EPCA Vice President, Board and Executive Committee member in setting a strategic course for the organization and providing a strong impetus on their transformation pathway.
"Richard is an established industry leader, recognized across the board for his insight and leadership," Michels said.
In response to his appointment, Roudeix expressed his honor and enthusiasm in taking on the presidency of EPCA:
"Hartwig and the EPCA team have been very effective navigating the COVID period up to a highly successful 56th Annual Meeting in 2022. EPCA is now well embarked on a transformational journey with a new CEO and a new office. EPCA is ready to adjust and respond to societal, political and economical challenging environments facing our industry. I firmly believe EPCA will continue to grow as the prime business network for the industry as it expands its reach to sustainability and new players"
Johann Lenhart, EPCA's CEO, complemented Roudeix's vision and dedication, which helped the organization to make tremendous progress over the past two years.
"Together with other leaders of our industry, I am pleased that Richard Roudeix will be spearheading the association at this pivotal time for our sector", Lenhart said.
The entire EPCA community and the Board of Directors look forward to working with Roudeix to achieve EPCA's vision and goals for the future, and to strengthen the association's role in promoting a sustainable and innovative petrochemical industry in Europe.
About EPCA - www.epca.eu: The European Petrochemical Association (EPCA) is Europe's primary business network for the global petrochemical community. It brings together more than 600 companies from over 50 countries. EPCA Annual Meeting is the largest petrochemical industry event in Europe. It gathers over 2,500 corporate and thought leaders – bringing together both vision and C-suite savviness – to grasp the key developments in the sector and positively impact the world.
For additional questions, please contact:
Johann LENHART - EPCA - CEO - Johann.Lenhart@epca.eu - Tel: +32 2 741 86 60