Following the 2018 workshop on the "Digitalisation in the Petrochemical Supply Chain", EPCA partnered again with Vlerick Business School (VBS) to explore how digitisation can be an enabler for a sustainable petrochemical supply chain.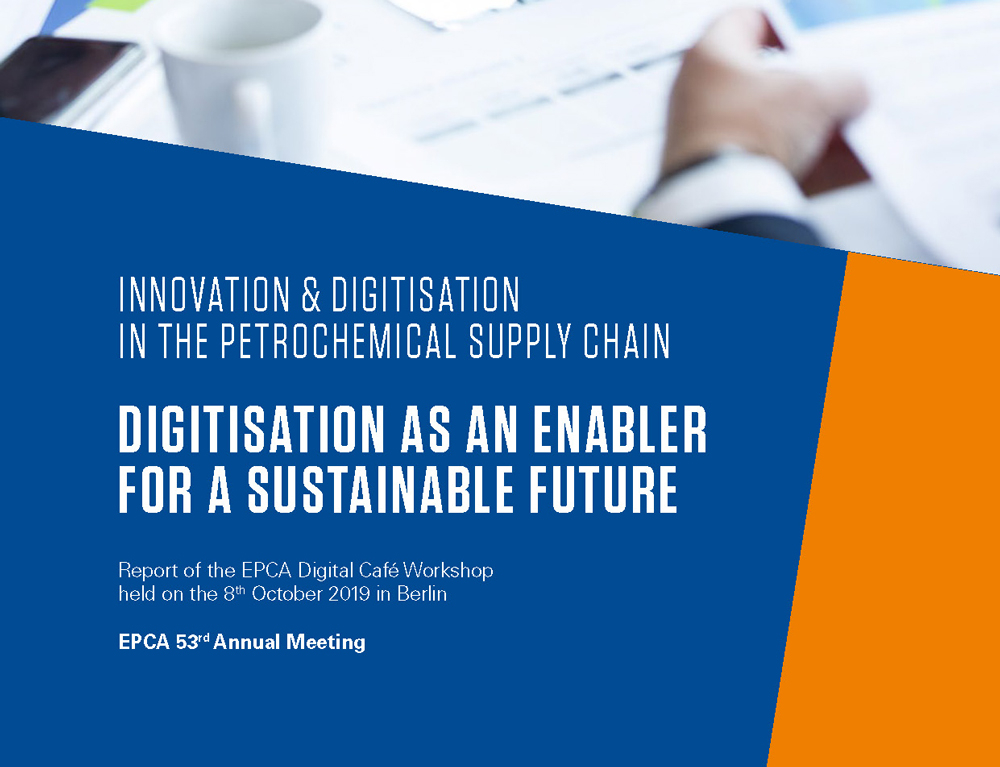 By bringing to the table real case studies in an interactive workshop, highlighting how digitisation can minimise the ecological footprint of the supply chain , EPCA and VBS aimed to showcase cutting-edge solutions and to encourage the EPCA Supply Chain Community to embark on a digital transformation journey which will ultimately make their businesses more sustainable.
The report summarises the lessons learned from desk research and from the interviews conducted by VBS researchers with experts in the field, in preparation for the workshop, as well as the conclusions from the roundtable discussions at the Digital Café.